This post may contain affiliate links. I may receive commissions for purchases made through links in this post.
This is going to be a fun and inspirational gift guide for the breastfeeding mom in your life.
Or, maybe that mom is you and you're here to discover some new and nifty nursing gear!
Let's begin and get right into this gift guide for the breastfeeding mom and see what goodies you can treat her with!
Stay until the end for a special bonus!
The Best Gifts for A Breastfeeding Mom
What does a breastfeeding mom need and how do you get her a gift that will not only celebrate her breastfeeding journey, but make it better!
Thankfully, over the past decade or so, breastfeeding has been getting more awareness and new moms are now encouraged to nurse their babies for as long as possible.
With that growing number of women choosing to breastfeed, there has been an influx of wonderful and innovative products to help make breastfeeding easier.
Let's look at some of those gift ideas now!
10 Thoughtful Gift Ideas
Use the links above to check current pricing on Amazon Prime.
1. Nipple Butter
This gift may get a little chuckle or two when your new mama receives it, but any veteran breastfeeding mom knows, this gift will not go unused!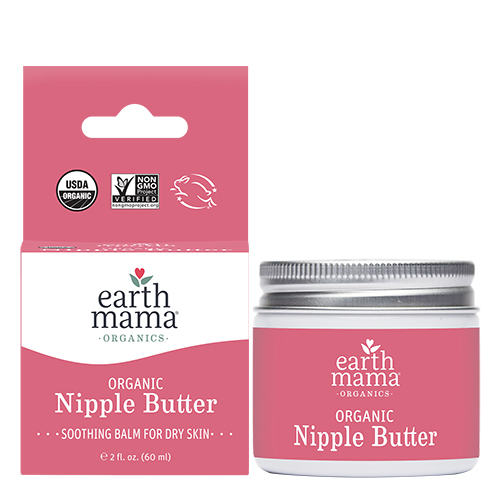 2. Breast Pump Bag
Now this gift would make any mom the envy of all her new mom friends. Some breast pumps do come with a bag, but they are not cute – at all.
If the breastfeeding mom you are shopping for is stylish and on the go, then a breast pump bag like this one would make the perfect gift for her!
Here is a separate post on the best breast pump bags and accessories of 2019.
3. Nursing Pillow
Every breastfeeding mom should have at least one nursing pillow and more than that doesn't hurt either!
These breastfeeding pillows come in handy for many different scenarios. This is the Cloud Island line at Target in Floral Fields.
I own this exact Boppy myself and it was gifted to me as well, we love it!
4. Nursing Cover
Some of us are still a little shy when it comes to nursing in public, so why not make it a fashion statement?!
This nursing cover has multi-functional use and can also perform as a carseat cover, highchair cover, shopping cart and anything else you want to prevent your baby from coming in direct contact with.
5. Breastfeeding Art
How about a unique gift of some breastfeeding art to hang in the nursery?
I know I would have loved something like that!
Here are some prints I created, you can use these particular ones or use them as inspiration and make your own! When you find some you love, just print it out and get a pretty frame to place it in!
6. Reminder Bracelet
I wish I would have known about these reminder bracelets when I was nursing my newborn and extremely sleep deprived!
It may sound silly to need help remembering which side you last nursed on, but when you're a sleep deprived new mom, it's a common problem to have!
This particular breastfeeding bracelet can also be used to clip back a nursing cover, pretty neat!
7. Breast Pump
Let's say you really want to provide your breastfeeding loved one with a more practical and generous gift. A breast pump like the Spectra S1 would be a smart pump to choose.
This pump is great for all purpose breast pumping and is it by far a favorite of most exclusively pumping moms, and they know their pumps!
Get full reviews on this pump and many more in this separate read.
More to Love
New Mom Gift Basket Ideas and Best New Mom Gifts
First Baby Wish List Items You'll Want
Sample Baby Registry for Target
8. Breastfeeding Mug
The breastfeeding mom you have in mind is probably waking up multiple times per night to breastfeed and is most likely exhausted.
She will love drinking her coffee in this peace, love and breastfeeding mug!
9. Breastfeeding Jewelry
Breastfeeding is something to be proud of and having a memento to honor it is a really nice thought!
This bonding breastfeeding bracelet is such a sweet gift idea for the mom you are thinking of. Babies love to twiddle things while they are nursing, and this bracelet would be the perfect piece of distraction.
10. Breastfeeding Water Bottle
Hydration is very important for a breastfeeding mom and it's not an easy task to remember to do!
Give your breastfeeding mom a gift to help encourage her to drink more water and remember you every time she does.
This breastfeeding water bottle gift idea is one of my favorites on the list!
The Round Up
I hope this breastfeeding gift guide for the new mom in your life gave you some great ideas!
I tried to create a list of items that I personally would have liked to receive and actually some of these I did! Maybe you checked out this gift guide because you're shopping for yourself, and that's totally cool too!
I hope you picked yourself out some things you'll love to have during your breastfeeding experience.
To make it easy for you to navigate, here are those gifts once again I introduced you to earlier.
Nipple Butter
Pump Bag
Nursing Pillow
Nursing Cover
Breastfeeding Art
Reminder Bracelet
Breast Pump
Breastfeeding Mug
Breastfeeding Jewelry
Breastfeeding Water Bottle
A Bonus Breastfeeding Gift Idea!
This bonus idea is really thinking outside of the box, but it's a really cool gift idea for the plan ahead mom you know.
How about gifting her a breastfeeding preparation e-course like the one Milkology offers?
Thousands of woman sign up a month for this on demand and online video course. It's full of amazingly well thought out content to help any mom with her breastfeeding journey.
This gift would last forever too because it never expires and is always being updated!
If you want to see if for yourself, follow me here!
P.S. Those who enroll in any course through my link will also receive my pumping and milk supply course for free!
Email me once you have enrolled and I'll send you the second course straight to your inbox!
Pin for later and share!