This post may contain affiliate links, I may receive commissions for purchases made through links in this post.
Do you know a new mom who deserves to be spoiled with a special and thoughtful new mom gift basket?
It's hard to know sometimes how you can show your excitement and lend a helping hand for the new mom in your life.
Do they need meals?
Someone to come over and clean?
The last thing we want to do to our new mom loved one is be intrusive when they are adapting to a big change and recovering physically.
Are you feeling a little lost as to what a new mom could use?
NO WORRIES! As a new mom myself, I've got somewhat of a good idea on what can bring the new mom in your life some simple, yet thoughtful pampering.
I'll put together the list of goodies for you and you can do the rest! The new mom in your life will be more than grateful for the sentiment.
The Best Items to Put in A New Mom Gift Basket
I've thoughtfully put together some items that I think any new mom would love to be gifted with! These items are personal, fun and needed! Keep scrolling to check out what they are!
A Tumbler just for mom
The first new mom gift idea I have for you is a cute little tumbler like this one! I love the size, shape and saying on this particular one.
I thought of a tumbler because mommy will be spending a lot of time on the couch or in bed for the first few weeks and will need a drink close by that will prevent spills.
If she is breastfeeding, staying hydrated will be an important to do and drinking out of this cute cup will make that task much more pleasant!
Postnatal Care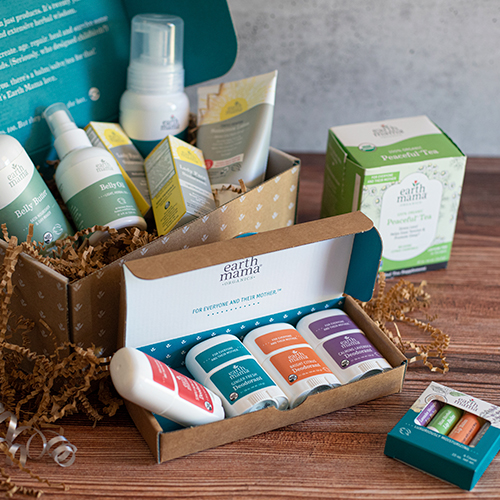 Any of these Earth Mama postnatal goodies will be hugely beneficial to a new mom. I personally was gifted the nipple butter and it was a life saver!
Getting ready for baby is so exciting that most new moms forget about their care after baby all together. I promise, if you add any of these products in your new mom gift basket, they will be used and appreciated!
Lactation Snacks
Snacks that keep mom satiated as well as help keep her new breastmilk supply bountiful are a great and helpful addition to a new mom gift basket.
These lactation cookies are an enjoyable treat and they are proven to be a nourishing dietary addition for breastfeeding moms.
Extra Goodies for this New Mom Gift Basket She'll Love!
Chocolate
Gum
Epsom Salt
Candle
Body Wash
Buy the perfect new mom gift basket Pre-Made
If you're in a pinch and don't have the time to assemble the perfect new mom gift basket, let Amazon do it for you!
These gorgeous themed gift baskets by Gift Tree will make any new mom feel loved!
Thank you for checking out my gift recommendations for a new mom! At the end of the day, there really is no greater gift to any mom than the blessing of a child.
Read Next: The Best Online Breastfeeding Courses for New Moms